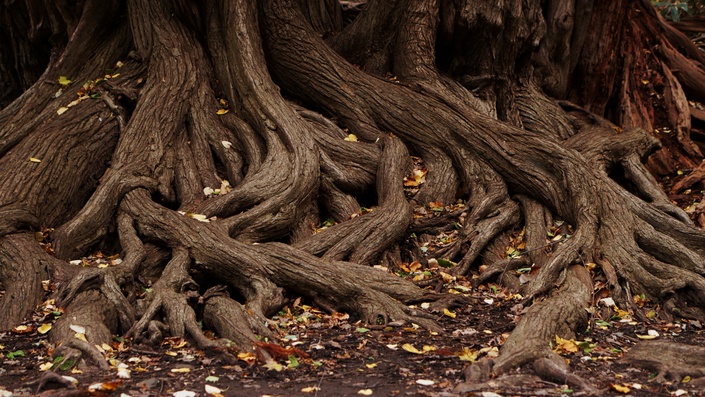 Roots to Resiliency
Therapeutic Skills and Soulful Approaches to Support Others Through Grief ~ 8 week training
REGISTRATION NOW CLOSED.

This course will run again in the fall of 2020. If you would like to receive a notification, please email [email protected]

---
How do I support others in the transformation that grief invites?

This is a training program for those who are searching for practical and soulful approaches to supporting others through grief, loss and transition in ways that promote dignity and meaning through times of pain.

For those who want to learn therapeutic concepts and strategies to enhance their caring support of others. For those who want to deepen their ability to hold gentle and transformative space for others. For those that are called to companion others through life transitions in effective and healing ways.

This is a course for those called to be of service in times of grief.

Let's face it - our world needs us to be able to grieve. Grief is our love, and allowing grief to flow in healthy ways helps us to remain open, responsive and in relationship to our self, to others, and to life. It supports us to remain in connection to show up for who and what we care about.
And, most of us are living in, or impacted by, dominant culture that has relegated grief to the shadows, as illness, weakness and an antithesis to productivity, worth and value. We are made to feel that grief is shame-worthy, and that we are somehow inadequate if we haven't "got over it yet". All the while, society offers us no shortage of opportunities to numb out, dissociate and bury our pain, causing more suffering, personally and collectively.

This needs to change. And some of us are being called to step in to tend these threshold experiences to support others - to be an ally to the transformation that grief invites. We are being asked to facilitate this passage in service towards wholeness, healing and love.

Now, more than ever, we need grief companions, grief tenders, and grief activist to help usher us through these times with resiliency, dignity, and community.

Whether you are a caring family member, friend, peer counselor, volunteer, death doula, outreach worker, healer, coach, mentor - this training program provides foundational skills that allow you to show up in compassionate and healing ways for others.

Whether you have been supporting others in the helping field for years, or you are just starting out on your path being called to tend to grief - this program offers accessible yet profound ways to deepen your knowledge and approaches supporting others through difficult times.

Content is grounded in trauma-aware, heart-centered, culturally-inclusive and resiliency-based therapeutic approaches and is relevant to multiple contexts - whether it be death, illness, divorce, relationship endings, career transitions, substance use/recovery, moving, cultural loss, identity changes, major life transitions, and more.

The practices and skills offered are informed by therapeutic grief theory and practice, Satir Transformational Therapy, response-based practice, embodied healing modalities, cultural and feminist studies, and over a decade of first-hand experience supporting and teaching a diversity of people through a diversity of change and loss.
I would love to hear from you - Book a Free Consultation

When is the training?

Course starts October 13th, 2019 with the first lesson released, and ends December 4th, 2019 with the last online meeting. Students have access to the course content for one year.

How is this program structured?

There are 8 lessons, one released each week on Sunday afternoons 5:00pm PST. Each lesson consists of a video teaching and reflection practices to deepen skill acquisition. Additional resources will compliment each lesson for those who want to further their learning.
Each week there will be "Office Hours", held for one hour via Zoom for students to ask questions and share their learning experiences. Students can come and go as they are able within these windows of time. it isn't expected that all students will be able to make all office hours. Office hour dates are:
Tuesday evenings, 6:00-7:00pm PST: Oct 15th, 29th, Nov 12th, 26th
Wednesday mornings, 9:00-10:00am PST: Oct 23rd, Nov 6th, 20th, Dec 4th
Optional student-led small groups will be set up for those that find this type of engagement helpful for their learning and integration. Highly recommended!
Each student will receive a 30 minute mentor session with Shauna, which can be booked anytime before Dec 31st, 2019.

What will I receive?

Over 6 hours of video lesson content
Experiential activities, reflections, and/or handouts with each lesson
Access to 8 hours of direct Q&A time via Zoom
Additional resource section for each lesson for deeper exploration if you choose
Option to connect in student-led small groups for sharing
One 30 minute mentor session (value $55)
What is the weekly time commitment?

This is a training program, and like any adult online learning program, the amount of time and effort you put in will directly relate to what you get out of it. To fully engage with the weekly content video, reflections and exercises, I recommend a minimum of 2 hours a week. If you include the office hour each week, plus engaging in the additional resources, I would set aside 4 hours a week. Learning best happens when it is experiential. The weekly reflections, exercises and optional small groups are designed to offer this.
Will the content be relevant to me?

I welcome folks of diverse lived experiences and skill levels who are supporting others through grief of any kind. Whether you have years of experience in the helping profession, or are newly on the path to tending grief - you are welcomed and will receive benefit from the content. This course is a trauma-aware and resiliency-focused framework that provides accessible, practical and ready-to-use approaches that can be integrated into your caring relationships, now. All the skills are transferable to different and multiple loss contexts.
If you still have questions about suitability, please email me, I would love to chat: [email protected]
What does this training program cover?

Lesson 1 - Fundamentals of Grieving

Pillars of grief awareness
Personal and cultural frameworks for understanding grief
Grieving styles and expressions
Lesson 2 - Creating Safety

Supporting healthy nervous system, embodiment and presence
Mapping support and resources
Enhancing self-efficacy for resiliency
Lesson 3 - Self as Healing Presence
Congruency, attunement and unconditional positive regard
Boundaries, integrity and individual needs
Companioning perspectives
Lesson 4 - Complexities of Loss
Tangible and intangible roots to grieving
Nurturing coping strategies through grief yearnings
Transformation Tree method to effective support
Lesson 5 - Theory and Practice
Moving beyond the well-known Western theories of grief
Response-based approaches that uplift choice and dignity
Social position, privilege and power in helping roles
Lesson 6 - Trauma-Informed Support
Signs of trauma as a response
Caring responsibilities as a non-therapist
Special considerations for traumatic bereavement
Lesson 7 - Kids and Youth

Developmental considerations for understanding death
Unique adolescent grief needs
Engaging healing through metaphor
Lesson 8 - Self-Designed Rituals

Basic elements of ritual for grieving and healing
Facilitating meaningful ritual design to meet grief needs
Supporting relational (animist) ways of being with grief
Course Accessibility

Cost - The cost of this 8 week course is $295USD, paid by credit card or debit.

I am committed to keeping this work accessible and I offer a limited number of scholarship spaces at two tiers - $235 and $175. All price tiers have payment plan options (3 payments over 3 months, for an additional $5).

Please reflect on your access to financial resources, while recognizing the systemic barriers to resources for folks who are coming from current and/or historically marginalized populations, such as queer and trans people, BIPOC, First Nations, and people living with disabilities.

Reach out if you have any questions: [email protected]

Learning - this course is a mixture of video content, written content, PDF handouts, optional study groups, and live Q&A calls. At this time closed captioning is not available.

Your Instructor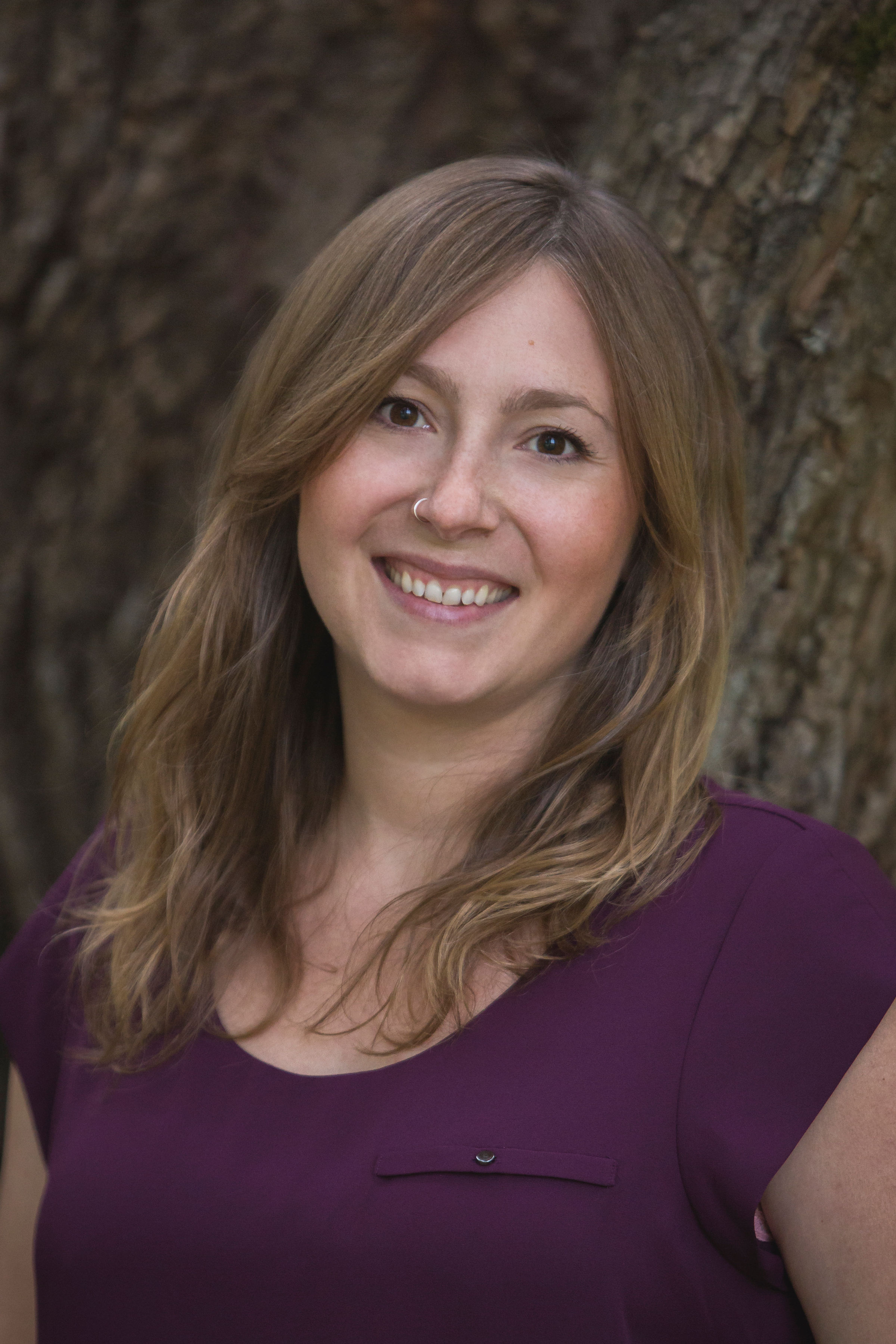 Shauna is dedicated to tending belonging in our world, within ourselves, with each other, and with our other-than-human relations. She creates space for reaching into the rough and beautiful places that are a catalyst for transformation and healing, personally and collectively.
Shauna guides others in healing and wholeness through individual, family and community grief support, ritual and ancestral healing. She has been designing and delivering trauma-informed programs since 2008. Audiences have included non-profit organizations, local and provincial government, First Nation bands and organizations, post-secondary education institutions, school district teams, and small rural communities. She is committed to creating engaged and effective learning experiences for diverse people. Discover more here.

Currently, Shauna is a teacher with Ancestral Medicine; a trainer with BC Bereavement Helpline; and the education facilitator with Learning Through Loss. She is founder of the Victoria Holistic Death Care Gatherings, and co-visionary for the annual Deathly Matters community conference.

Frequently Asked Questions
When does the course start and finish?
This course starts October 13th, 2019 and ends December 4th, 2019. The individual mentor session can be booked anytime between Oct 13th and Dec 31st, 2019.
How long do I have access to the course?
You have unlimited access to this course content for one year - across any and all devices you own.
Are refunds available if I am unhappy with the course?
A full refund is available for up to 30 days after enrollment. If you are not happy, I encourage you to first reach out to me (
[email protected]
). If I can somehow support you in a way that would change your experience to a more beneficial one, I would like the opportunity to do that.
Are there pre-requisites to enroll in this course?
Prior experience with your own grief work is an important aspect of being able to then show up for others in healing ways. Having your own support systems in place (family, professionals, friends, self-care practices, community, etc) that help keep you resourced and centered is also important as you companion others. If you are currently experiencing active grief, I recommend reaching out for some support sessions before the course starts. While the content will invite personal reflection, it is aimed towards deepening your capacity supporting others.
What if I can't make the office hours?
I have planned the office hour times to hopefully accommodate everyone to be able to make at least a few. It is not expected that you would be able to make them all. These will not be recorded, so please mark the dates in your calendar. I also welcome you to email me any questions that are arising for you, and you can bring your questions to the 1:1 mentor session also.
Please choose your pricing option, and then scroll to the bottom of the page and click the large ENROLL IN COURSE button. Thank you. I look forward to having you in this course.

This course is not open for enrollment.