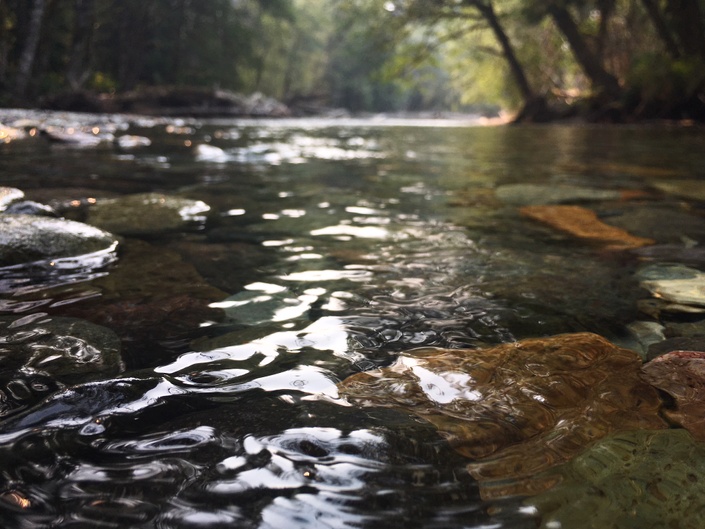 Of Stone, Bone and Water
Ritual Skills and Ancestral Practices for Grieving ~ 12 week course
Course enrollment is now closed. Course starts again January 12th, 2020. If you are interested in being notified, please email [email protected]
How do I make medicine of all this grief?

This is a course for those whose hearts are broken open by personal, collective or ecological loss. For those who are struggling to find grief support that is effective and soul-nourishing. For those who want to cultivate supportive presence with themselves and for others in the transformation that grief invites. For those who desire meaningful ways to be in relationship with grief as a sacred practice.

This is a course for people who seek connection with the wider field of relations that life is made of, including their ancestors, to support healing. For those who seek to reclaim personal ritual arts and ancient ancestral connections for life-affirming grief expression. For those that want to support their deceased loved ones transition well into a healthy ancestor. For those who know the importance of grieving as salve for their own heart, and for the wider healing needed in our world.

This is a course for those who want their grief to be an offering that supports life.

Grief is relational and a learned skill, yet for many, cultural teachings for healthy grieving have been jeopardized by legacies of oppression, historical disruptions, and dominant cultural narratives.

We can re-learn the skills of healthy grieving through deepening into embodied practices, cultivating ritual skills, and nurturing relationships with our wise and loving ancestors.
Our grief doesn't need healing. Our healing needs our grief.
Our grief is not something that needs to be healed, no more than our love needs to be healed. Rather, grief and love are vital expressions that support the work of healing - personally and collectively.
What often does need healing however, is how we relate to our grief, how we access it, how we show and express it, and how we do so in ways that are life-affirming, healthy and nurturing of connection and relationship.
In these modern times, many of us have been steeped in dominant narratives informed by capitalist and colonial ways of relating that undermine the soulful and relational transformation grief invites of us. In this context, grief is limited to an individual experience and often viewed as a pathology and made invisible. This keeps us small, isolated, and cut off from ourselves, each other and the wider web of life.
Reclaiming our ability to be in relationship to grief as a sacred practice is a vital medicine contributing to healing justice in our world. You can re-learn grieving practices in culturally relevant ways that are aligned within your own ancestral life-ways.
In this 12 week online course, you will learn somatic practices to support healthy grief expression, become aware of your grieving styles, and explore personal and cultural spheres of influence that have shaped your understanding of grief. You will gain ritual skills and practices to support the movement of grief as an offering. You will enter into connection with your collective loving ancestors for support, and make connection with an ancestral guide who is a culture carrier of the grieving practices of your specific heritage. You will learn cross-cultural practices that support grieving, including considerations for the right of passage that is death, and for healing inter-generational trauma.
When is the course?

Course starts again January 12th, 2020 with the first lesson released, and ends April 2nd, 2020 with the last community call. Students have access to the course content for the remainder of the year afterwards.

How is this program structured?

There are 8 lessons released each week on Sunday afternoons 5:00pm PST. Each lesson consists of a video teaching, guided practice, reflection questions, and additional resources for deepening your practice and skills.
Every third week is an integration week (4 total), with no new lesson released.

There are four live 1.5 hour Zoom community calls that happen during each integration week. Each call will consist of a ritual opening, experiential practices, and time for student sharing and Q&A. The calls will be recorded and made available afterwards.

All calls are at 5:00pm PST. The dates of the live community calls are: Monday, Jan 27th; Thursday, Feb 20th; Monday, Mar 9th; Thursday, April 2nd.

The course includes a Q&A forum, compiled in a communal sharing platform as a resource for all students to learn from.

Optional student-led small groups will be set up for those that find this type of engagement helpful for their learning and integration. Group process reflections will be offered to support group discussions.

A private Facebook page will be available for you to connect with other students and share.

What will I receive?

Over 6 hours of video/audio lesson content

6 hours of live teaching, sharing and Q&A via Zoom

Online question and answer forum

Guided visioning, reflection exercises and/or ritual practices each week

Additional resources for each lesson to explore further if you choose

Option to connect in student-led small groups for sharing

Access to the community Facebook page
Will the content be relevant to me?

I welcome folks of diverse ancestries, faith-based traditions and lived experiences. This course is a trauma-aware, ritually safe and inclusive framework focused on embodiment for healthy grieving and reclaiming ritual and ancestral connection as sources of support. Students will have the flexibility to explore what strategies work for them personally and opportunity to nurture their own ancestrally and culturally relevant grieving practices.
What does this course cover?

Lesson 1 - Foundations of Sacred Grief

Somatic strategies for healthy containment and release

Circles of Regulation and Embodiment approach to emotional expression

Trauma-aware considerations for grieving and support
Lesson 2 - Personal and Cultural Relationship to Grief
Grieving styles and expressions

Grief literacy - personal learning and cultural narratives

Disenfranchised grief
Integration Week - Community Call

Lesson 3 - Ritual Skills for Grieving
Ritual as transformative container for catalyzing and metabolizing grief

Partnership with Spirit allies - attuning, clearing and boundaries

Personal grief rituals to match different grieving styles
Lesson 4 - Ancestral Connection & Support
Foundations for connecting with your wise and loving ancestors

Connecting with an ancestral guide who is a culture carrier


Altar practice for deepening relationship
Integration Week - Community Call

Lesson 5 - Cross Cultural Grieving & Reclaiming Ancestral Practices
8 cross cultural principles for grieving

Apprenticing to reclaim ancestral life-ways of mourning

Affinity allies that support ritual grieving

Lesson 6 - Gateways into Grief
Exploring 8 gateways of formative grief experiences

Putting to practice embodiment, ritual and ancestral support

Ancestor-informed grief ritual
Integration Week - Community Call

Lesson 7 - Grieving and the Rite of Passage of Death
Ways of approaching the right of passage of death

Therapeutic and ritual considerations for the bereaved and the deceased

Complicated or traumatic grief
Lesson 8 - Inter-generational Trauma and Cultural Healing
Working with ancestral blessing and burdens

Ritual safety considerations

Unresolved ancestral trauma and cultural wounds
Final Integration Week - Community Call

Course Accessibility

Cost - The cost of this 12 week course is $325 USD, paid by credit card or debit.

I am committed to keeping this work accessible and I offer a limited number of scholarship spaces at two tiers - $265 and $205. All options have payment plans of 3 installments over 3 months (for an additional $5).

Please reflect on your access to financial resources, while recognizing the systemic barriers to resources for folks who are coming from current and/or historically marginalized populations, such as queer and trans people, BIPOC, First Nations, and people living with disabilities.

Reach out if you have any questions: [email protected]

Learning - this course is a mixture of video content, written content, PDF handouts, optional small group sharing, and live conversation calls. At this time closed captioning is not available.

Your Instructor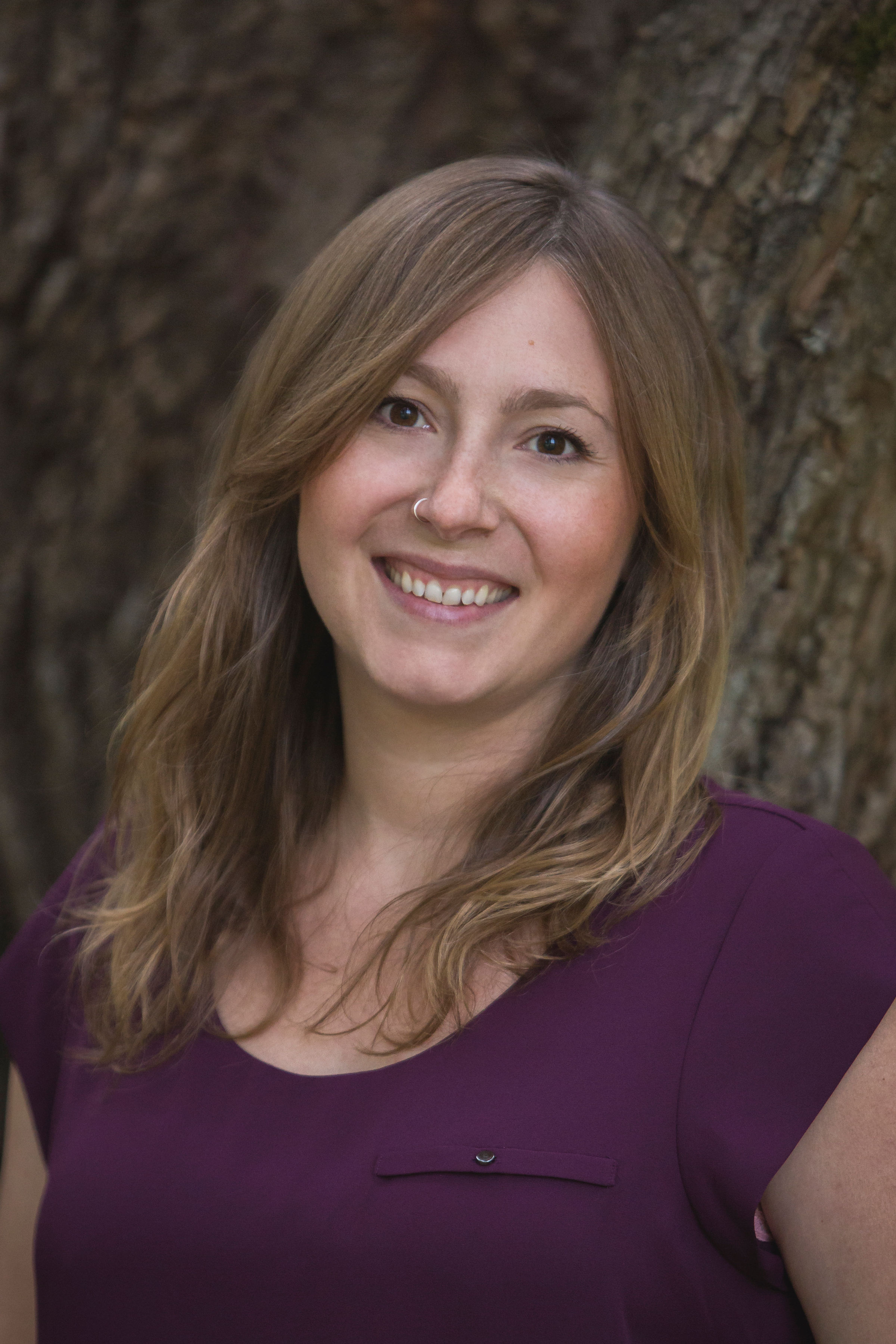 Shauna is dedicated to tending belonging in our world, within ourselves, with each other, and with our other-than-human relations. She creates space for reaching into the rough and beautiful places that are a catalyst for transformation and healing, personally and collectively.
Shauna guides others in healing and wholeness through individual, family and community grief support, ritual and ancestral healing. She has been designing and delivering trauma-informed programs since 2008. Audiences have included non-profit organizations, local and provincial government, First Nation bands and organizations, post-secondary education institutions, school district teams, and small rural communities. She is committed to creating engaged and effective learning experiences for diverse people. Discover more here.

Currently, Shauna is a teacher with Ancestral Medicine; a trainer with BC Bereavement Helpline; and the education facilitator with Learning Through Loss. She is founder of the Victoria Holistic Death Care Gatherings, and co-visionary for the annual Deathly Matters community conference.

Frequently Asked Questions
When does the course start and finish?
The course will start again January 12th, 2020.
How long do I have access to the course?
After enrolling, you have unlimited access to this course for one year - across any and all devices you own.
Are refunds available if I am not happy with the course?
A full refund is available for up to 30 days after enrollment. If you are not happy, I encourage you to first reach out to me (
[email protected]
). If I can somehow support you in a way that would change your experience to a more beneficial one, I would like the opportunity to do that. I am always open to feedback, and am happy to extend the refund with no questions asked also.
Are there pre-requisites to enroll in this course?
Prior experience with personal healing work, spiritual practice and basic ritual is required. Doing the work of ancestral lineage healing is also beneficial but not necessary. The ritual work and ancestral connection is rooted in the understanding that you already have relationship with supportive and compassionate powers (such as spirit allies, elementals, nature spirits, animal guides, angels, divine essence, deities, etc), and basic energetic hygiene and boundary practices. If this is new for you, I invite you to reach out and we can work together before the course starts.
Is this course helpful if I am experiencing acute grief or PTSD?
If you are someone who is currently in acute grief from a recent loss, or someone who lives with PTSD or other mental health experiences, it is important you also have other supports outside of this online course, and some foundational strategies for self-soothing and regulation that work for you. This course is grounded in trauma-aware practices, and we will explore some somatic tools for grounding and regulation. However, this course is not a substitute for professional therapeutic services.
What if I can't make the live Zoom calls?
All the live Zoom calls will be recorded and made available within 48 hours in the course menu to be accessed whenever is most convenient for you.
This course is not open for enrollment.